You read the digests but they never seem to go beyond the abstracts. You are looking for a thorough analysis.
I kept on hearing from friends and colleagues that what was needed was an evidence review resource that was integrative medicine focused, easy to use, clinically relevant, and allowed us to go deeper if we had the time.
So in addition to all the resources of our Basic level membership we built our In-Depth level where you have access to our In Depth Reviews! - Built for people like you, a little geeky ;)
Our In-Depth Members Get All That Comes With Our Basic Membership Such As...
---
Our
Flagship 7-11 minute
"
Basic"
Review
Videos
each week
KEY FACT

BOXES

- Eye ball the key points in 10 seconds or less

SUPER SPEEDY SUMMARIES

 - Get key points in these 70 second super efficient summaries

TRANSCRIPTS

- In the office and can't play a video? Read the transcripts instead

PODCASTS

- Want to listen on the way to work? We now co-produce each Basic Review Video with mp3 format for download and streaming
About once a month we go In Depth to cover the more nuanced elements of a research study. We ferret out the bias and discuss key concerns and evidence-based medicine concepts.
Try a Sampler!
Key Facts Boxes So You Can Eye Ball The Take Homes


---
Super Speedy Summary Videos so you can get
An Overview in 70 Seconds or Less


---



Basic Level Videos Cover the Study in More Detail including Critique and Take Home Points (Most range from 7-11 minutes)


---
Guess What! You Can Test Run This Awesome Package For FREE
Join our little community and start geeking out about the research literature today.
What People Are Saying About
Dr. Journal Club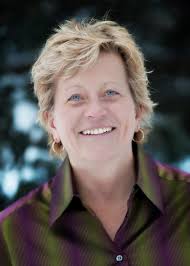 Dr. Journal Club is a comprehensive and beautifully articulated resource for clinicians...
"In our world of evidence based medicine, coupled with the scrutiny that is specifically applied to integrative medicine, it is of utmost importance for integrative clinicians to be able to assess the quality, strengths and weakness of clinical studies. Dr. Journal Club is a comprehensive and beautifully articulated resources for clinicians to help them better understand, interpret, and ultimately utilize clinical research."
Lise Alschuler, ND, FABNO
- Executive Director, TAP Integrative
Don't Miss Something Big
"If you're not using Dr Journal Club as a resource, you're missing something big."
Matt Brignall, ND
- Physician & Professor, Bastyr University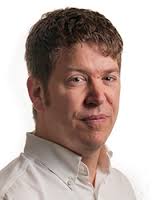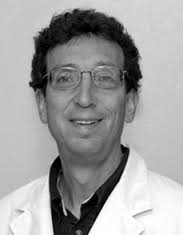 Excellent Analysis
"You do an excellent job in analyzing relevant recent medical publications."
Richard Neiman, MD
- Physician
Joshua Z. Goldenberg
Creator of Dr. Journal Club
About the Founder
Dr. Goldenberg is a passionate educator and currently is adjunct professor at Bastyr University, his alma mater, in which he enrolled after receiving honors and distinction in molecular biology from the University of Pennsylvania. He is also faculty for the Academy of Integrative Health & Medicine's Interprofessional Fellowship in Integrative Health and Medicine, where he teaches evidence informed practice.
Dr. Goldenberg is an active researcher with numerous publications in high impact scientific journals such as Annals of Internal Medicine and The Cochrane Library. His research focus includes evidence informed practice, irritable bowel syndrome, probiotics, and research methodology. He is currently Research Investigator at the Bastyr University Research Institute and Visiting Research Scholar at the University of Technology Sydney.
He has presented nationally and internationally on evidence based medicine as well as probiotics and research methodology. His probiotics work has been highlighted by the BBC, The New York Times, The Seattle Times, Prevention Magazine, and Fox News.
In 2014 Dr. Goldenberg created the medical education website www.DrJournalClub.com in order to share his passion for the interplay of evidence and clinical practice with the larger integrative medicine community.